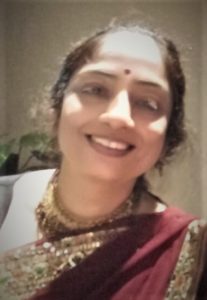 Namrata Padaki
                                                                        Renowned Astrologer & Spiritual Reiki healer
Namaste….
Varaha Mihira has aptly said "There is no better boat than a horoscope to help a man/woman cross over the troubled sea of Life"
I'm a Vedic astrologer with more than 15 years of experience.
If you want to know about the solutions for your problems please contact me for appointment on the phone number and the email address given below.
You will get an authentic information about the reason for your problems as well as remedial measures to fix the problems for optimum success and happiness in life.
Call : +91 98330 14600
Email : info@hreemhoroscope.com
I am a ' Reiki ' grandmaster.
Those of you who wish to get distant healing for their physical ailments, addictions, chronic diseases can approach me.
Those who can approach me directly can take direct healing from me.
The number of sessions may vary from case to case.
' Reiki' is a positive power ,which benefits and helps to rejuvenate,heal and allows the life force to flow freely in the body and balance it.
Call : +91 98330 14600
Email : info@hreemhoroscope.com
Counselling for peace and tranquility
I also give counselling based on the readings of your horoscope.
There is a facility of counselling for education,career,health,marriage,divorce, children and many more issues. You may call me up for counselling if you feel the need for peace and tranquility in your life also.
                   Fix your appointments with me and feel the difference, and the happiness and light returning back into your existence.
Call : +91 98330 14600
Email : info@hreemhoroscope.com